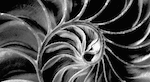 SAP has replaced ASE Small Business Edition (SBE) with ASE Edge Edition. ASE Edge is limited to 4 cores but there are no limits on memory, storage or the number of users.
At a very low price point, this product is an excellent choice for systems that do not require a high number of cores but may still need high volumes of processing, however ASE's new multi-threaded architecture combined with modern processors allows for high volumes of processing on a limited core count.
This is a great solution for virtualised and cloud based environments.
The product includes a free license of Replication Server for warm standby of ASE Edge Edition. With SAP's flexible licensing model this allows you to implement a standby system at no additional cost.
It also includes as standard many previously additional licensed options:
Security and Directory Services which provides SSL, LDAP authentication, row-level security and more to provide the highest levels of security and protection from un-authorized access
Encryption of sensitive information such as credit card numbers or SSNs that can only be decrypted by authorized users
Intelligent Partitioning of data based on its content, which improves performance, shortens maintenance times, and simplifies operations for aging data
Compression which can lower storage costs and improve I/o performance
Warm standby replication of ASE Edge data to protect businesses from data loss and accessibility in the event of a system failure
ASE Edge is only available to purchase through SAP partners.
Useful links :-
ASE Encryption – Protect sensitive data with minimal performance impact
ASE Semantic Partitions – Partition data to deliver lower cost and higher performance.
ASE Security and Directory Services – Ensure data privacy with row level access control, encryption of data in transit and integration with Active Directory, LDAP and PAM module.
ASE Compression – Compression of structured and unstructured data, reducing physical storage costs; improving cache and I/O efficiency.