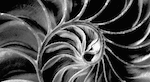 At the end of January, SAP made an announcement that quite simply is revolutionary for any data architect. The announcement was the release of Adaptive Server Platform Edition (ASPE). Is this of interest to anyone not currently deploying ASE? Absolutely, yes. In fact, I'd advise database users of all flavours to read on. For ASPE is a data architect's dream.
ASPE is a new licensing model that entitles the customer to perpetual license deployment rights to a core of their choice of ASE, Replication Server or IQ (as I outline below, ASPE also includes some important previously licensed options at no additional cost). With ASPE, users can switch between the cores whenever required, giving deployment flexibility to change their data management landscape to match business requirements. As long as capacity exists within the ASPE license estate, no further licenses are required.
Significant benefits
The possible benefits for user organisations are significant, not only in terms of business responsiveness but also cost. ASPE will, without doubt, lead to lower Total Cost of Ownership (TCO) across organisations' license estates. With careful planning, the potential to decrease license costs for current and future projects by leveraging the flexibility that ASPE provides is considerable. Added to this, SAP is allowing SAP customers to trade in their existing under utilised licenses in exchange for new ASPE licenses, creating yet another opportunity for cost reduction. And finally, as if these first two points don't provide sufficient incentive to consider ASPE, it also includes many options that were previously additionally licensed, presenting immediate cost saving opportunities as well a solution to meeting business, regulatory and security needs.
The additional standard functionality within ASPE is certainly enticing. ASE Encryption, ASE Semantic Partitions, ASE Security and Directory Services, ASE Compression, IQ Advanced Security and IQ Very Large Database Management are extremely useful tools in their own right. Below I've included links that provide extensive information about each option but, from a user viewpoint, the potential applications are extensive – here is a selection:
Implement ASE data compression to cut storage costs
Implement semantic partitioning in ASE to increase performance, reduce maintenance times and improve availability on very large data sets
Utilise ASE encryption to address regularity and business security requirements with no changes to application code – including removing access to business data from administration personnel
Deliver granular level access control to data with ASE Security
Extend security with encryption of data between applications and databases with ASPE security
As data volumes and analytical requirements grow, migrate business intelligence and reporting functions to IQ, delivering industry leading query performance combined with a reduced storage footprint
Utilise IQ to meet corporate governance and regulatory requirements for information management
Utilise Replication Server to keep IQ synchronised in near real time from your OLTP systems
Extend data security out to your IQ systems with data and network encryption
ASPE Replication Server Platform Edition also provides replication services for SAP databases and Hadoop, in one product. This can be extended to replication to and from Microsoft SQL Server, IBM DB2 and Oracle with a single licensed option.
A fantastic package
This level of flexibility in application licensing is unprecedented and to my mind, shows that SAP listens to its customers, providing them with the greater technological agility they need in the modern business landscape. The combination of this agility with the potential for lower TCO and additional functionality makes ASPE a very compelling and highly usable tool that I will be recommending to my customers. If you'd like to find out more about how it could benefit your organisation then please get in touch.